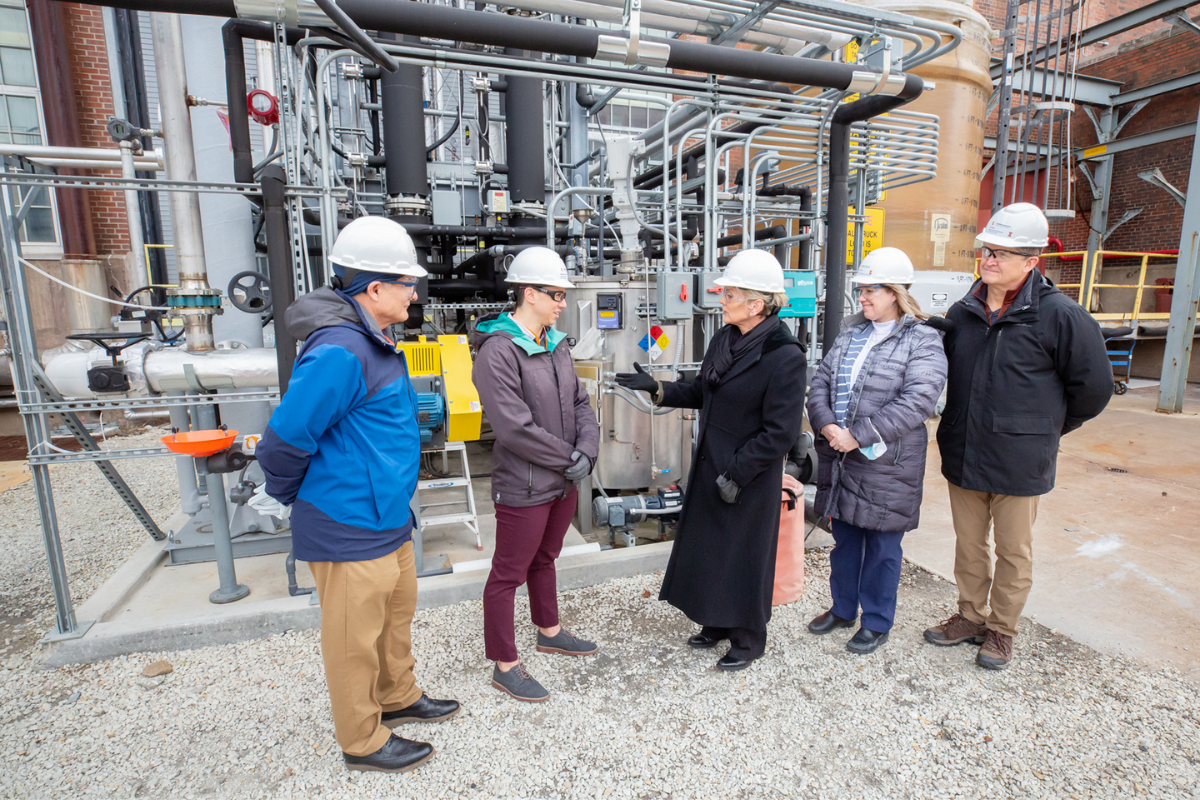 On Dec. 9, U.S. Secretary of Energy Jennifer M. Granholm toured several U of I sustainable energy projects, including PRI's carbon capture efforts at Abbott Power Plant. During the visit she also heard about PRI's extensive work in carbon sequestration.
Read more about PRI's carbon management and sustainable energy research.
Read more about Secretary Granholm's visit to U of I from The News-Gazette and Illinois Newsroom.