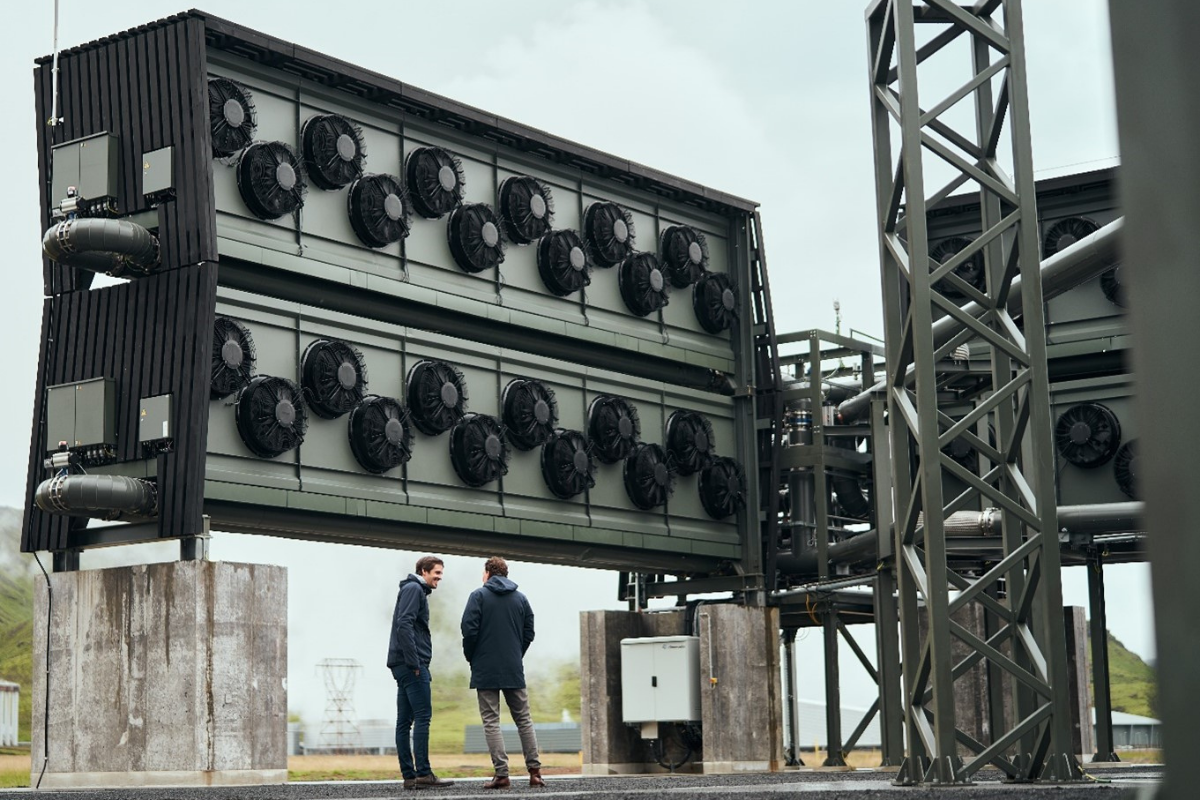 Carbon emissions continue to rise, ratcheting up temperatures and driving increasingly extreme weather events worldwide. Therefore, carbon capture and management will be a crucial step in curbing climate change.
There are two main categories of carbon emissions: point-source and nonpoint-source. Point-source emissions come from a single source such as a power plant or a factory. Nonpoint-source emissions are harder to pinpoint and to address because they cover a widespread area and can come from a variety of sources like automobiles, airplanes, boats, and more.
"In order to offer a more robust solution to carbon management, you have to be able to address both point-source emissions and nonpoint-source emissions," said Kevin OBrien, director of the Illinois Sustainable Technology Center (ISTC).
The U.S. Department of Energy National Energy Technology Laboratory (DOE-NETL) has partnered with ISTC in a nearly $2.5 million project to develop preliminary designs and determine feasibility for the first commercial-scale direct air capture and storage system (DAC+S) for CO2 removal in the United States.
This 18-month project will explore the possibility of pulling 100,000 tonnes of CO2 from the air annually. Project principal investigator OBrien believes this amount will help offset steep upfront costs and make the service profitable, at least at a commercial scale.
"The potential impact this could have would be immense, because now you can address unavoidable nonpoint sources by pulling CO2 out of the air, hopefully in any type of climate anywhere around the world," said OBrien.
The project will use DAC technology provided by the Swiss company Climeworks. Climeworks has built and operated several DAC plants in various climates across Europe, among them the world's first industrial-scale DAC plant in Hinwil, Switzerland, and the world's largest DAC+S plant, Orca, in Hellisheidi, Iceland.
Three different climates, different renewable energies, and different approaches to carbon storage
Widespread deployment of DAC systems in the U.S. must account for wide variations in regional climates. Temperature and relative humidity can impact the efficiency of CO2 removal technologies.
The ISTC-led team will address climate efficiency challenges by testing the large-scale DAC systems and storing the captured CO2 at three test sites across the U.S., examining the effects of different climate conditions on CO2 storage.
Hot and very dry climate – A test site in southern California near the Salton Sea will be powered by geothermal energy, with the captured CO2 stored in a saline aquifer.
Hot and humid climate – A test site in Louisiana will use solar energy to power the DAC system while storing the captured CO2 in a saline aquifer.
Midcontinental climate – A test site in Wyoming will operate using wind power and store the captured CO2 in a depleted natural gas reservoir.
In addition to Climeworks, major partners in the project consortium include Kiewit Power Engineers, Lawrence Livermore National Laboratory, Gulf Coast Sequestration, North Shore Energy, Sunpower, Ormat, and Sentinel Peak.
For more information, read the entire DOE announcement.
Media contacts: Kevin OBrien, kcobrien@illinois.edu; news@prairie.illinois.edu