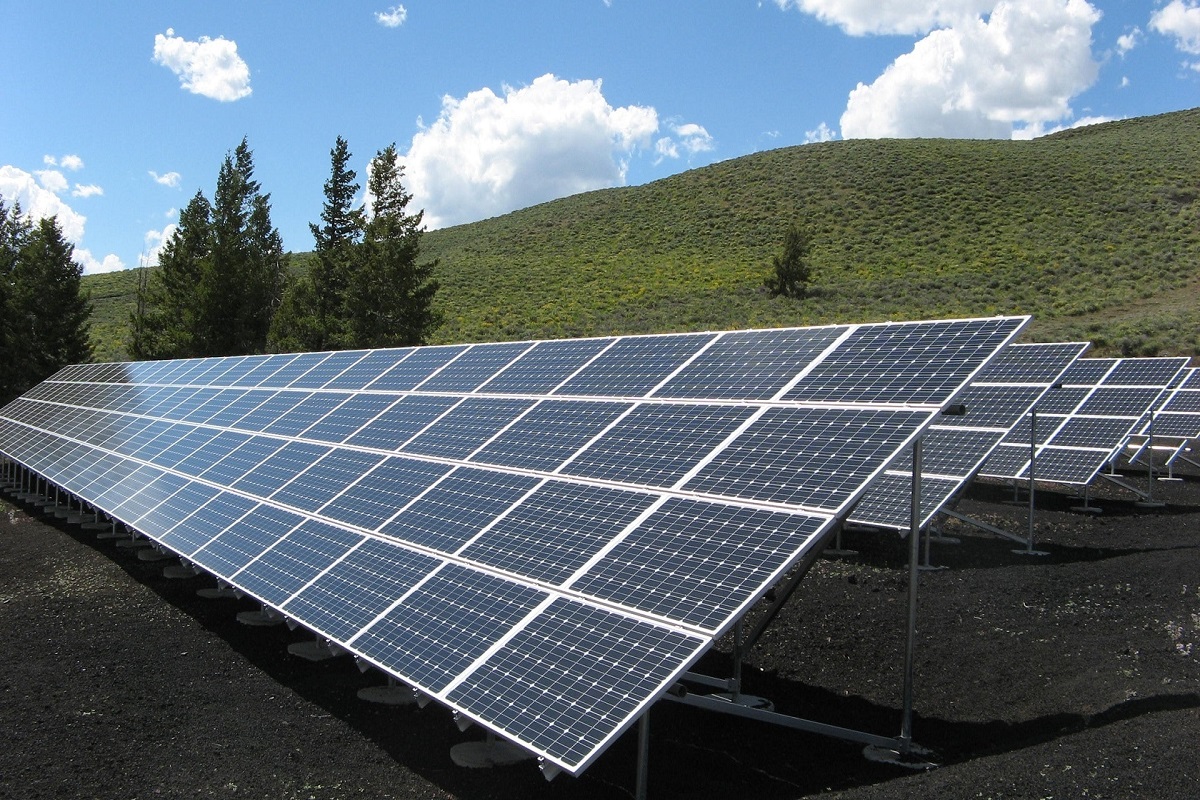 As renewable energy is poised to replace fossil fuels long term in Illinois, the Illinois Sustainable Technology Center (ISTC) is delving into a looming issue: what to do with solar modules, wind turbines, and electric vehicle batteries that are no longer used. Keeping these products out of landfills is the primary goal.
ISTC's Renewable Energy Equipment Recover-Reuse Program has expanded from focusing specifically on solar module reuse and recycling to creating additional partnerships with organizations involved in wind energy and electric storage technologies and systems. This comprehensive view is especially significant because of the recent passage of the Illinois Climate and Equitable Jobs Act, which aims to expand the development of renewable energy to deliver 100 percent clean energy by 2050. Through consumer incentives, the act also plans to add more than 1 million electric vehicles to Illinois roads by 2030.
"While we encourage the growth of renewable energy, we also see the issue of handling used equipment as a big problem that's quickly approaching," said Jennifer Martin, ISTC environmental program development specialist. "We are looking to prepare a strategic plan with solutions for reusing and recycling renewable energy equipment in Illinois and surrounding states."
The Solar Energy Industries Association estimates that Illinois currently has 2 million solar modules installed in the state. ISTC estimates between 100,000 to 600,000 modules in Illinois will reach their end of life and will need to be managed by 2030. By that time, there could also be 11 million tons of lithium-ion battery waste from electric vehicles in the U.S., according to the International Energy Agency.
The first wind farm in Illinois was established in 2006. A wind turbine's estimated service life is 15 to 25 years, so the turbines installed on the state's first wind farm are now starting to reach end of life. As of December 2020, more than 3,000 utility-scale turbines have been installed in Illinois, a number that will continue to grow, according to the U.S. Department of Energy, the U.S. Geological Survey, and the American Clean Power Association.
Turbine blade composition can make them difficult to transport, recycle, and landfill. These statistics show the enormity of the equipment waste issue now and in the years to come.
Martin and other ISTC staff are evaluating regional environmental and economic impacts on equipment and materials, modeling scenarios, and developing strategies to address viable and cost-effective recycling and repurposing of used solar modules, wind turbines, and lithium batteries for electric vehicles.
A crucial element of the program will be developing and fostering a network of stakeholders of waste management companies, recyclers, manufacturers, industry associations, state agencies, and academic institutions to evaluate issues and solutions.
Martin has been working with a solar end-of-life working group for three years to explore options for handling the waste. Currently, much of the used equipment ends up in landfills.
Materials recycling has great potential, but the present small volumes of end-of-life solar modules can present a problem for system owners. It is now more economical for solar owners to toss materials away than recycle them, Martin said.
According to the National Renewable Energy Laboratory, the cost of landfilling solar-power equipment can typically range between $1 to $5 per module, while the cost of recycling is between $15 to $25. This doesn't include the decommissioning labor and shipping fees.
Reusing is another alternative. Solar panels that are replaced can still have between 70 to 95 percent of their useful life. These panels could be donated for use by schools, park shelters, and other sites. However, there is no state or nationwide network set up to connect entities interested in used modules with solar farm owners.
Electric vehicle batteries can also be recycled, refurbished to their original usage, or repurposed. Recycling helps divert materials from landfills while recovering critical materials that could lessen the U.S. dependence on foreign markets and imports.
A key component of the program is to determine the infrastructure for recycling and repurposing that needs to be in place so renewable energy equipment isn't taking up limited landfill space and helps to create a more circular economy.
Media contact: Jennifer Martin, 217-300-3593, jm33@illinois.edu
news@prairie.illinois.edu