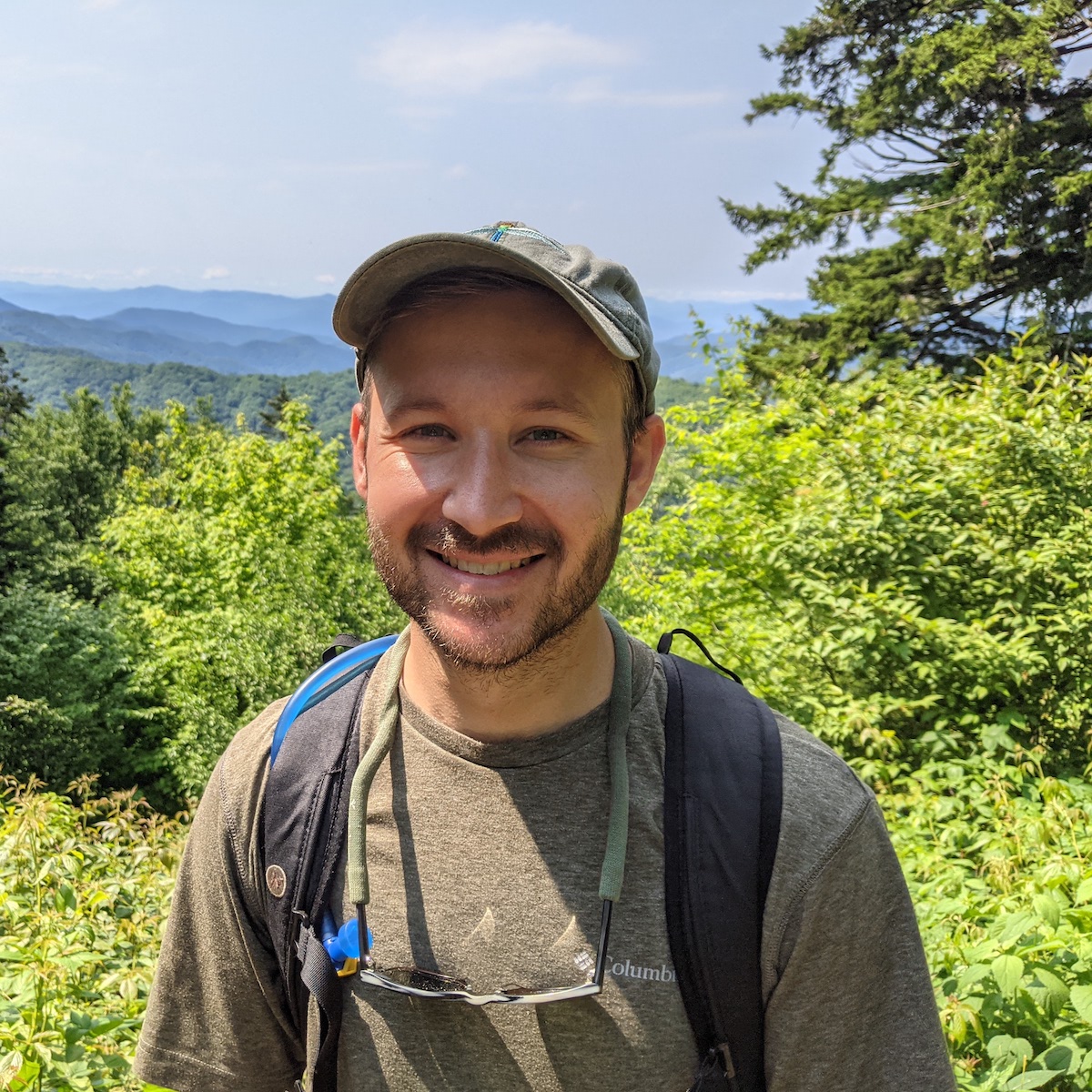 by Tiffany Jolley, Prairie Research Institute
Zach left a career in the print and promotional industry and now promotes waste reduction and resource conservation as a technical assistance engineer, sustainability with the Illinois Sustainable Technology Center (ISTC). When he's away from work, he can be found paddling around the Chicago River and is always looking for site recommendations! Zach recently answered a few questions about his work with ISTC.
Tell us a little bit about your role!
My title is technical assistance engineer, sustainability and I am part of ISTC's Technical Assistance Program (TAP) team. I work on projects surrounding the topics of waste reduction, resource conservation, energy efficiency, and environmental regulations. I also get to work with a variety of entities including nonprofits, businesses, institutions, and municipalities. My day-to-day involves research, writing, presenting, and virtual and in-person meetings and site visits.
What's a project that you are currently working on?
Right now, I am spending a lot of time on our Farm to Food Bank project. This is a collaboration between ISTC, Feeding IL, the Farm Bureau, and the IL Specialty Crops Growers Association to take a deep dive into what it would look like to start a statewide Farm to Food bank program. This has involved researching best practices, surveying and interviewing farmers to understand challenges and opportunities, as well as coordinating pilot programs. The end goal is to help develop a road map for a program that prevents food waste, creates a secondary market for farmers, and feeds hungry people.
What drew you to your particular area of study?
I used to work in the print and promotional industry and became both fascinated and distressed by the amount of waste that was generated and how it was normalized as "just another cost of doing business". Coupling that with my own interest in reducing waste at home led me to take an eight-week program with the Chicago Conservation Corps. That cemented my passion for waste and sustainability and convinced me to change careers.
What's it like starting job in the middle of a pandemic?
My position is primarily remote to begin with, but it was still strange starting a job during the pandemic. As I started with ISTC, there were a few folks getting ready to retire. While I got a few opportunities to accompany them on some site visits early on, it would have been helpful to have been able to do that more. My last semester of grad school going fully remote really helped me prepare for what it's like to work on a team in a purely virtual format.
What advice would you give to those just starting out in your field?
I would remind them to try and always take a system approach when tackling problems. When addressing a process or problem with a client, it's important to take a step back to look at the bigger picture, and understand what systems are in place to allow that process/problem to take place.
How do you like to spend your time outside of work?
I love to paddle! I am a volunteer canoe guide with Friends of the Chicago and love taking people out on the Chicago River to help them see the city in an entirely new way. My partner and I run our local farmer's market and enjoy connecting the community with local businesses in our area. We also love visiting national parks and try to make one trip per year, and are always looking for suggestions!