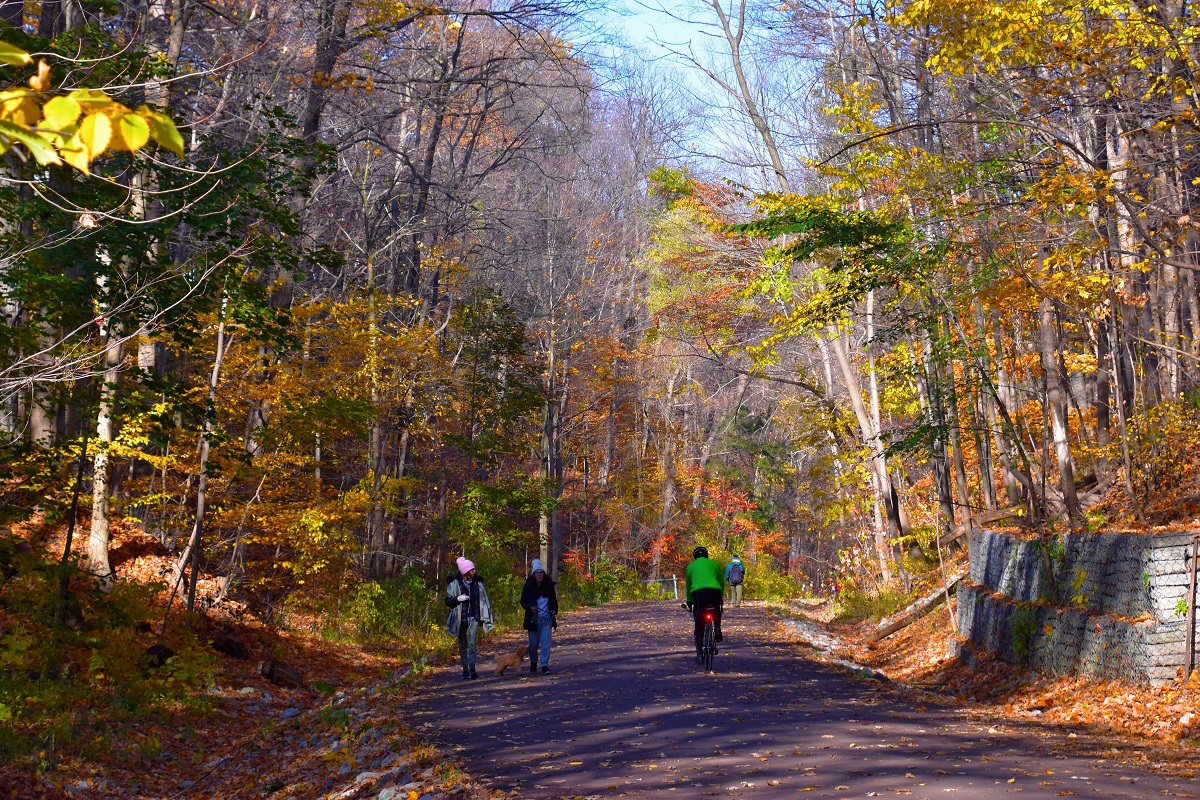 A multi-institution team has released a plan to build a 109-mile walking and biking trail connecting five communities along the lakeshore in northern Illinois to promote safer, healthier, and friendlier neighborhoods and allow better access to Lake Michigan beaches and parks.
The Northern Lakeshore Trail Connectivity Plan recommends the investment of $100 million to reduce the number of vehicle crashes that involve pedestrians or bicyclists, increase physical activity, eliminate sidewalk gaps within a one-quarter mile of schools and parks, and lower transportation costs for residents, among other goals.
The trail would connect Winthrop Harbor, Zion, Beach Park, Waukegan, and North Chicago, as well as Illinois Beach State Park, a 4,000-acre park north of Chicago. The plan project was funded in part by the Illinois Department of Natural Resources (IDNR) Coastal Management Program with support from the National Oceanic and Atmospheric Administration with match funds from the Chicago Metropolitan Agency for Planning (CMAP).
"A lot of people in these communities have not had the chance to take advantage of the precious gem that is the Lake Michigan shoreline," said Vidya Balasubramanyam, Prairie Research Institute (PRI) coastal hazard specialist working with the IDNR Coastal Management Program. "This plan gives them an avenue to access the coastline, enjoy recreational activities offered, and appreciate nature."
The plan also creates a shift away from the culture of vehicles and addresses equity issues involving those who don't have a vehicle or a safe space to walk or bike to other locations.
"It envisions a more accessible, friendlier vibe for communities," said Balasubramanyam, manager of the project.
Starting in early 2019, committees of numerous organizations and community stakeholders convened with design teams to create their vision of a year-round infrastructure. Now that the plan has been developed, it offers a unified plan linking the sites and outlines recommendations and actions necessary to complete the plan. The plan also provides maps of trails and details about potential funding sources for the project.
The plan's strength is its representation from various communities that buy in to the purpose of improving trail infrastructure and bus stops and shelters, while improving trail signs, intersections, and bike parking.
The project team included representatives from IDNR; PRI; IDNR Coastal Management Program; CMAP; Epstein, an engineering firm; the Lakota Group, an urban design team; and Active Transportation Alliance, which promotes walking and biking. The steering committee included Balasubramanyam and representatives from the five communities.
The Northern Lakeshore Trail Connectivity project website is https://www.thelakotagroup.com/projects/northern-lakeshore-trail-connectivity-plan/
In a related IDNR project, PRI ecologist Danielle Nelson manages the Lake Michigan Water Trail project, which encourages Illinoisans to kayak, canoe, or sail on the water trail near the shoreline of Lake Michigan.
In the PRI Coastal Management Program at the University of Illinois, scientists study the mitigation of polluted water runoff in coastal areas, collect data on groundwater contamination, and create shoreline erosion and habitat vulnerability models for Illinois Beach State Park to inform decisions on shoreline management.
—-
Media contact: Vidya Balasubramanyam, 847-906-3570, vidbal@illinois.edu
news@prairie.illinois.edu
This post originally appeared on the Prairie Research Institute blog. Read the original post.